How's our track record? See our lists from 2015 and 2014
---
UPDATE: You can now listen to the artists in one handy playlist: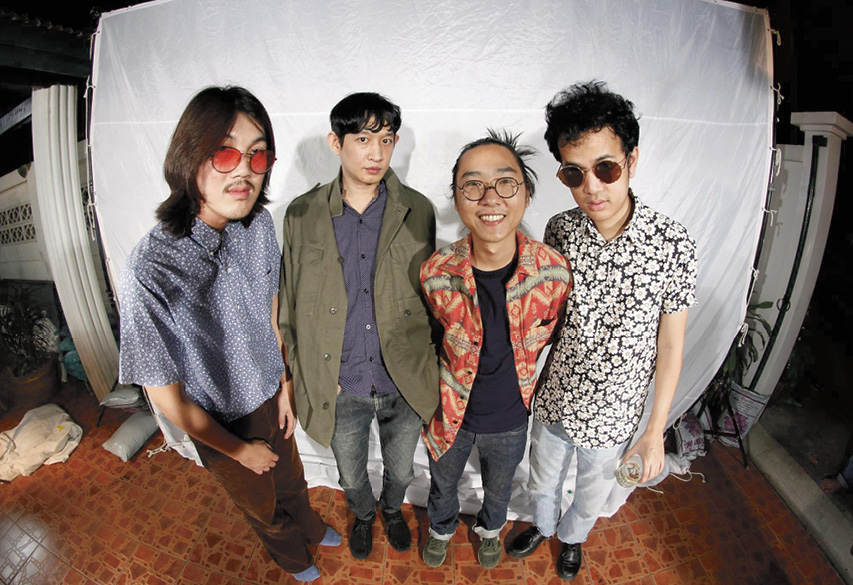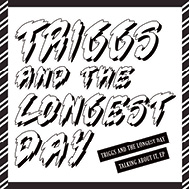 1. Triggs & The Longest Day
Label: Independent
These rockers, led by Tokin Teekanun (aka the driving force behind the Stone Free and Keep on the Grass indie festivals), have been around seemingly forever but are only truly conquering the city this year. Earlier this month they finally launched their debut album, Almost Ready, at a star-studded affair at Moose. Lead single "Sometime, Somewhere" gives an idea of what to expect: over a wall of Jesus & Mary Chain-like guitar fuzz, Tokin grunts along like a young (and drunk) Calvin Johnson. Obscure underground comparisons aside, Triggs are probably Bangkok's most exciting rock band right now. Don't sleep on this.
Catch them next: Supporting Basement Tape at their Farewell Party at Studio Lam on Apr 24.
Where to listen:
www.fb.com/Triggsandthelongestday
---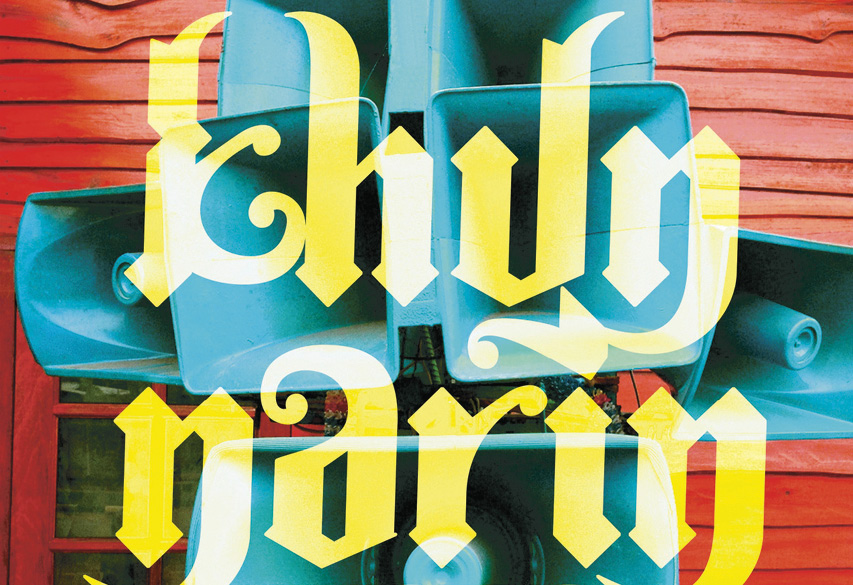 2. Khun Narin's Electric Phin Band
Label: Innovative Leisure (LA)
The internet works in mysterious ways. It all started with a YouTube clip in 2011 that showed a band heavily jamming in front of a ramshackle sound-system in a field somewhere in the Thai countryside. It was followed two years later by a blog post titled "MINDBLOWING PSYCHEDELIA FROM THAILAND" (caps not ours). Now this multi-generational group of wedding performers from Phetchabun province are taking their psych-rock sounds to packed-out audiences all over the world. Since L.A. music producer Josh Marcy managed to track the band down and convince them to lay their jams down on tape, the result has been two critically acclaimed instrumental albums, including last month's II.
Catch them next: Currently touring Europe again; we can only hope they'll visit Bangkok one day soon.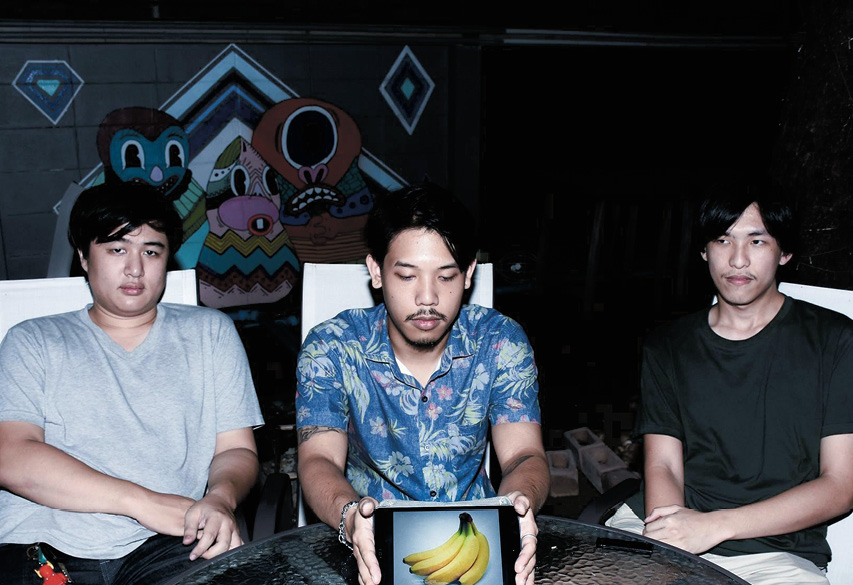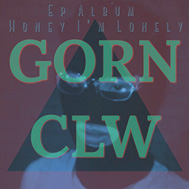 3. Gorn Clw
Label: Independent
This four-piece band—Phakawat Charoenlarp (drums), "Free Man" (bass), Boripat Saengsiri (guitars and synthesizers) and Chonlawat Buranasing (vocals and guitars)—make the sort of woozy electro-pop Bangkok's indie kids go crazy for. But there's a nice dark edge and enough genuine hooks on their Honey, I'm Lonely EP, released at the tail-end of 2015, to suggest they're more than just flavor of the month. Expect to see them filling plenty of plum support slots (see below) in the months to come.
Catch them next: Supporting Canadian singer-songwriter Destroyer at Live RCA on Apr 23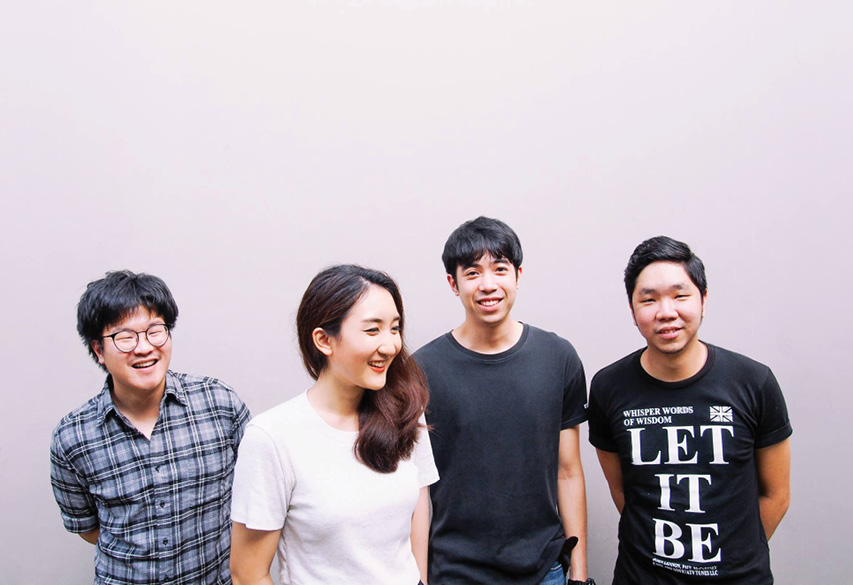 4. Vivid Dream
Label: Comet Records
When it comes to female-fronted dream-pop bands, Bangkok has its fill. But while Yellow Fang and Jelly Rocket keep things upbeat, new four-piece Vivid Dream revel in the relative doom and gloom of '80s synth pop: think lushly layered atmospherics with breathy vocals buried deep in the mix. Made up of Chatchanok Wongvachara (vocals/synth), Methasit Kittikullayoot (synth), Sarun Vachiravanichkij (guitar) and Keerati Arpornrat (bass), the band debuted back in 2014 with the single "Into the Sky," which was later included on Comet Records' second compilation. After a brief hiatus, they made a comeback this year with their second single "Silence" followed by a live performance at Fungjai Mun (Apr 7). We're sure there's a lot more to follow.
Catch them next: TBA
Where to listen:
www.fb.com/vividdreamband
and
www.soundcloud.com/vivid-dream
---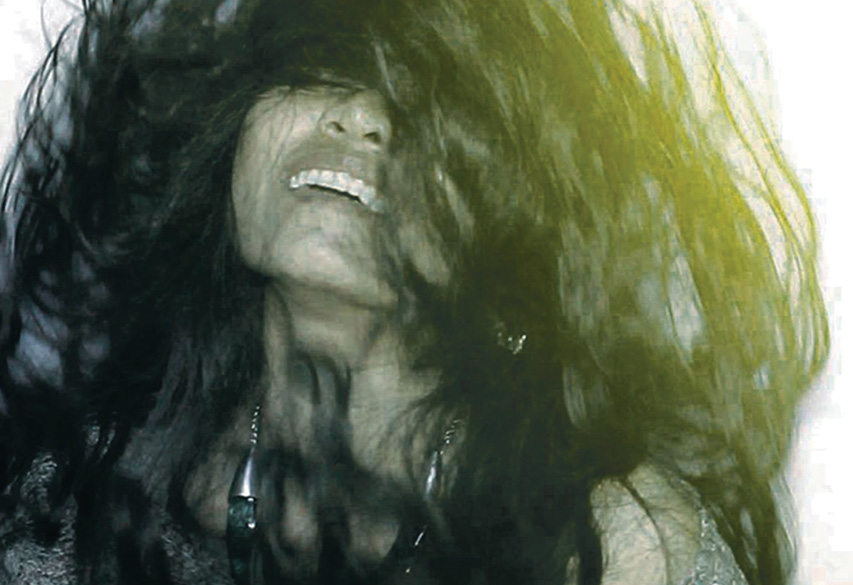 5. Rasmee Wayrana
Label: Independent
This Chiang Mai-based molam singer took home three awards at the Kom Chad Luek Music Awards in March: best female singer, best album for Isan Soul and best song for "Maya." While Bangkok is well acquainted with Isaan roots music thanks to Zudrangma Records, Paradise Bangkok Molam Band and the likes, Rasmee is the real deal. Born into a musical family in Isaan (her father was the founder of a Khmer folk band), Rasmee kick-started her commercial career by moving to Chiang Mai, where she's worked with a number of international artists. "Maya" is a sparse, slow and yearning folk song in which Rasmee's captivating vocals steal the show.
Catch them next: She's having a gig in Chiang Mai this weekend, Apr 22, but the next Bangkok gig is still not yet announced.
Where to listen:
www.rasmeewayrana.com
---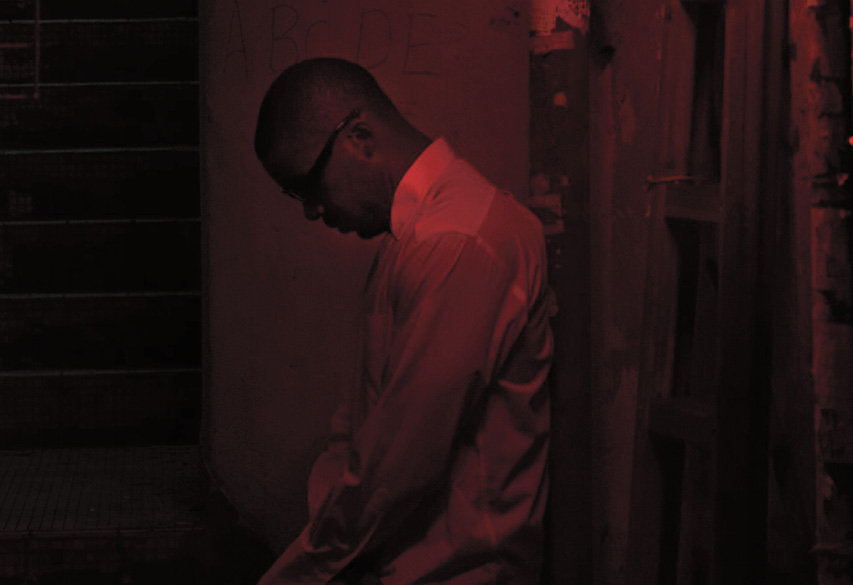 6. Unda
Label: Comet Records
This Atlanta-via-Bangkok producer/emcee has been doing the city's party rounds for a while now. But our introduction to his recorded works came with last year's Comet Records compilation, which gathered pretty much all our favorite electro acts in the capital. Fusing r'n'b, electronica and soul, Unda's "Kowloon" was one of our top singles of 2015. After a couple of EPs and collaborations with synth-pop band Naked Astronaught, we can't wait for a full-length release.
Catch them next: TBA
Where to listen:
soundcloud.com/undaworld
---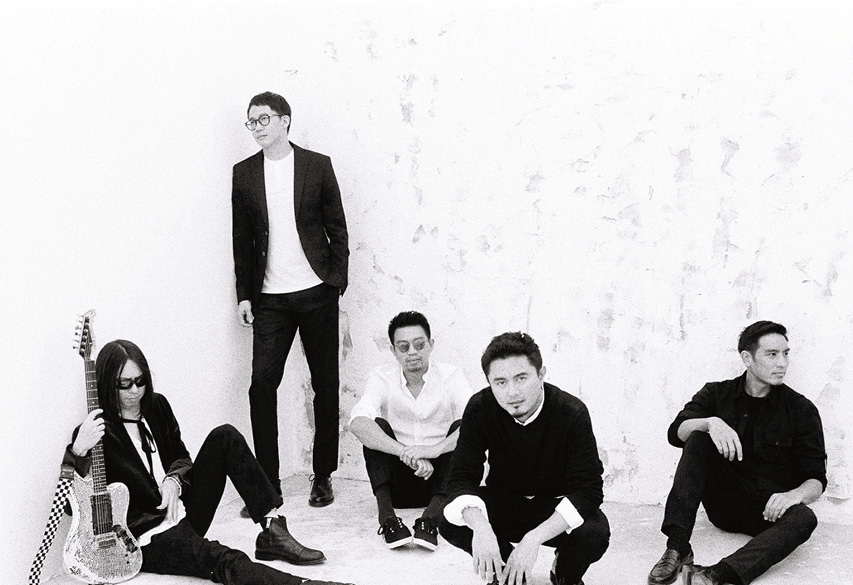 7. The Ghost Cat
Label: Spicy Disc
New name, familiar faces. The latest addition to the Spicy Disc roster gathers together five big players—Notapol Srichomkwan, Martrachai Makroodthong (both Groove Riders), Pete Tanskul (Blissonic), Teddy Theodior Gaston (Flure) and Win Sirivongse (Sqweez Animal). The first single "Nan Pai Leaw [Way Too Long]" has that beat-driven dance vibe we miss about Sqweez Animal, which is a perfect match for Win's smooth vocals. This is that rare thing: a super-group we're actually excited about.
Catch them next: Cat Three Shirt, Apr 29-May 1
Where to listen:
www.fb.com/theghostcat.fanpage
---
8. Pyra
Label: Independent
Pyra is the stage name of Peeralada Sukawat, who's worked behind the scenes in the music industry since the age of 16. This year sees her finally take center stage. With a singing style reminiscent of old-school r'n'b, Pyra explores many different sonic directions. We were first attracted by her single "Fire" in collaboration with Comet Records, a retro disco number made for the club. Her vocal cameo in Jayrun & Akarin's r'n'b track "Take Me" hints at even more diverse sounds to come. We're seriously looking forward to her upcoming work with Gramaphone Children and Yaak Lab, too.
Catch her next: TBA
Where to listen:
www.onlypyra.com
---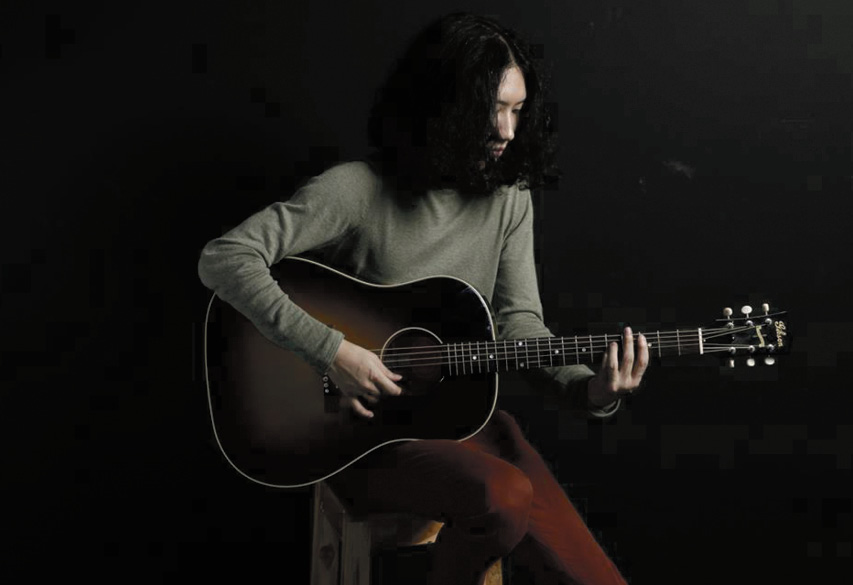 9. Alyn
Label: Independent
James Alyn Wee, aka Alyn, is a young singersongwriter who entered our radar when he provided vocals on The Missing Teeth's single "Missing" last year. But you wouldn't guess that his debut solo single "Addicted" was a product of Thailand. This slab of pop-rock goodness sounds like something out of a '00s American rom-com—and we mean that as a compliment. The melody will stay with you for days. Followup single "Yon Wela" takes an acoustic pop route that suggests Alyn has plenty more tricks up his sleeve.
Catch him next: TBA
Where to listen:
www.fungjai.com/artist/Aly
,
www.youtube.com/user/AlynWee
---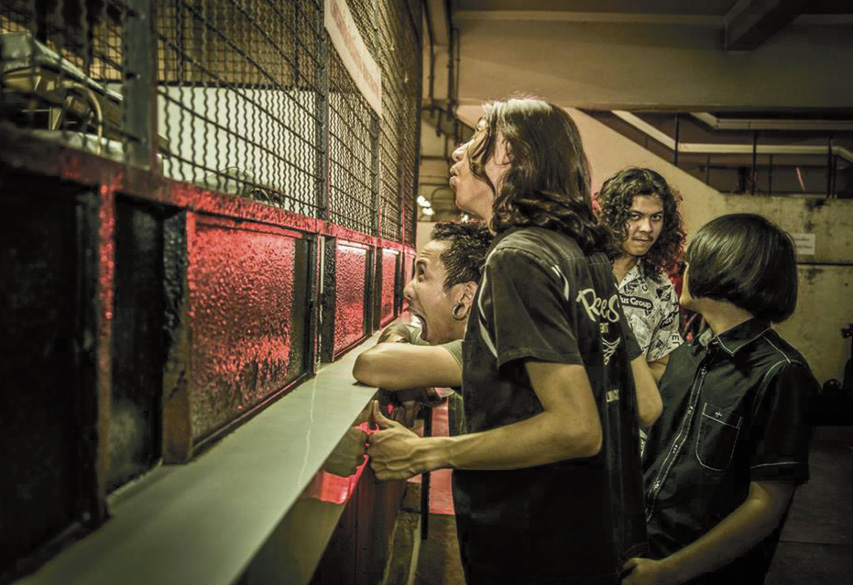 10. Lord Liar Boots
Label: Independent
The most fun local punk rock we've heard in ages (well, since Degaruda's last show). Wasawat Inthawat (bass, vocals), Aingkawat Hirunkhltharee (drums), Tanawat Tongborisudtae (guitar, vocals) and Chatchawich Wichaidist (guitar)met and formed back when they were at the College of Music, Mahidol University. First single "Kee Ngon [Peevish]" starts out thrashy like '90s skate punk, but actually reminds us a bit of Arctic Monkeys' "I Bet You Look Good on the Dancefloor." Lord Liar Boots make high-energy rock that also boasts a sense of humor—just watch the video for second single "Bad Aunties."
Catch them next: TBA
Where to listen:
www.fb.com/LordLiarBoots
---
5 Hot New Albums Worth a Listen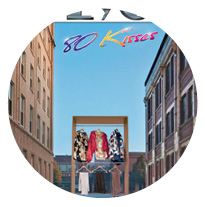 Polycat
80 Kisses
With their 2014 single "Chapter 1," Polycat pretty much single-handedly took '80s synth-pop mainstream again. This full-length release lives up to the hype.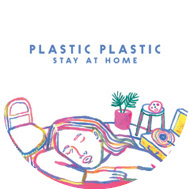 Plastic Plastic
Stay At Home
This brother and sister-led melodic pop band's latest release is extremely cute—and arrives right on time for your next beach trip.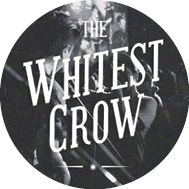 The Whitest Crow
Bangkok Blondie
The Rats Records' alt-rock band follows up much-played singles "Be With You" and "Give Up on Love" with a full album of catchy gems that don't disappoint.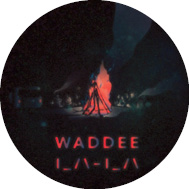 Lala
Waddee
We named these guys one of our bands to watch for 2015 and their finely-crafted, outsider psych-pop is a treat. This EP comprises five tracks of twisted beauty.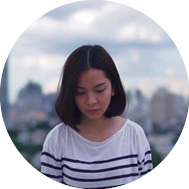 Ram Inthra-Chaengwattana Project
Ram Inthra-Chaengwattana Project
This EP is the charming tale of two wannabe musicians who sent their lyrics to alternative duo Vinegar Syndrome—the result: three effortlessly catchy pop tunes.