Bummed you aren't slaying the pow in Hokkaido over the holidays and don't want to rub shoulders with other Bangkok people up in the dois? If you can't be bothered to travel upcountry this year but need to get out of your apartment, check in to one of these beautiful boutique hotels to staycation in style over the holidays.
Asai Bangkok Chinatown
Dusit's new and affordable Asai Chinatown sits smack-dab in the heart of one of the best Chinatowns in the world, Yaowarat. With world-famous street food, hidden bars, art, history, and culture, it's one of the best places to spend a long weekend in the city (assuming you don't live there already). Step inside the hotel's thoughtfully compact rooms, and you'll find interiors of wood and recycled materials, with handcrafted sculptures, repurposed tiles, and textiles. The hotel's on-site restaurant Jam Jam offers a menu that puts a twist on local and international flavors. Their three-day-two night staycation package starts from B3,120.
Asai Bangkok Chinatown, 531 Charoen Krung Rd., 02-220-8999, asaihotels.com/locations/bangkok-chinatown
Baan 2459
This century-old Sino-Portuguese mansion is now a colonial-themed boutique hotel, which offers a stark contrast to the nearby crumbling Chinatown shophouses. Sitting elegantly in front is Chata, a glass house cafe known for its specialty coffee. Accommodation-wise, Baan 2459 offers just four rooms, each one an elegant blend of colonial furnishings and muted colors plucked from the Farrow & Ball school of design. Book suite "Two" for the full post-colonial experience—four-poster bed, chandelier, private entrance, and marble-clad bathroom. This suite costs B7,020/night, though other rooms start at B5,395/night.
98 Phat Sai Rd., 082-393-2459, www.baan2459.com
Bangkok Publishing Residence
Tucked away on Lan Luang Road, Bangkok Publishing Residence is a museum-slash-hotel that harks back to Thailand's publishing heyday in the mid-20th century. This six-block shophouse belongs to the Rojamaprapa family, former publishers of Bangkok Magazine, which launched way back in 1958. After seven years of restoration work, the owners opened this exclusive bed and breakfast experience with eight individually designed rooms featuring antique furniture and a timeworn wooden floor, adding a touch of nostalgia. Room rates start at B5,800/night.
Bangkok Publishing Residence, 31-33-35-37-37/1 Lan Luang Rd., 02-282-0288, bpresidence.com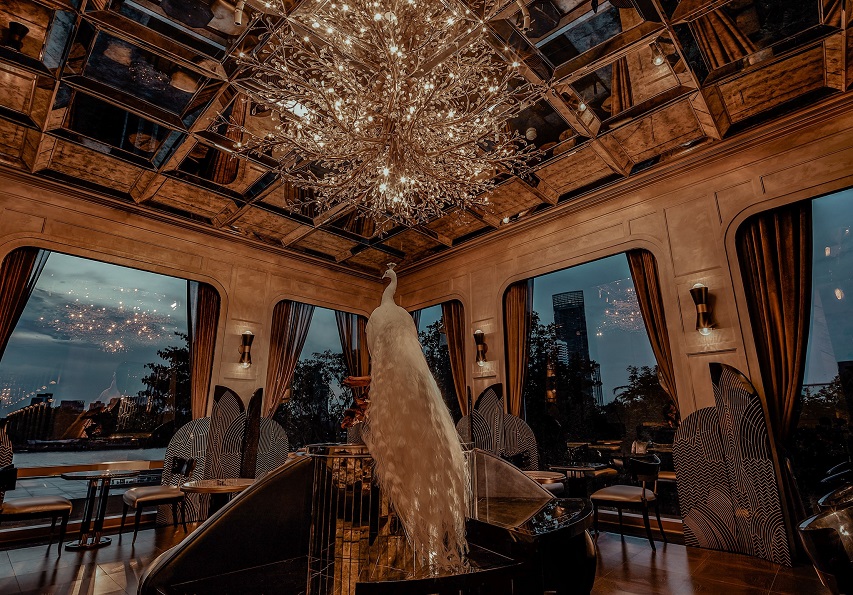 Capella
Finally open after much anticipation, this ultra-luxury hotel brand stationed on the Chao Phraya was founded by Horst Schulze, former president of Ritz-Carlton. The low-rise development's 101 suites offer sweeping river views, with Thai textiles and accents throughout. Within the property, you'll find Cote by Mauro Colagreco offering wish list-worthy fine dining, and Stella, a lively boudoir-like bar serving excellent cocktails and omakase desserts. Settle into your luxe suite with an outdoor jacuzzi plunge pool, and soak up the riverside Christmas of your dreams. Rates start from B17,500/night.
Capella Bangkok, 300 Charoenkrung Rd., 02-658-7888, capellahotels.com/en/capella-bangkok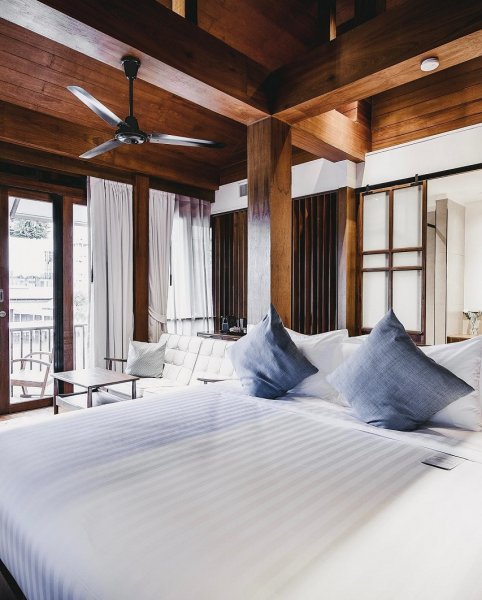 Chann Bangkok Noi
Cross over to the Thonburi side of the river, and you'll discover this boutique hotel next to the Bangkok Noi canal. The architecture pays homage to the surrounding riverside community, whose roots date back 500 years to the Ayutthaya and Thonburi eras, with 18 rooms and four suites decked out completely in local hardwood. Many rooms come with balconies overlooking the river, too. New Year's Eve rates (including a New Year gala dinner) start at B5,500/night. The hotel also provides an uber-private boating experience during the weekends, starting at B2,500.
Chann Bangkok Noi, 30/1 Wat Dusitaram, Somdej Phra Pin Klao Rd., 082-632-3994 facebook.com/ChannBangkokNoi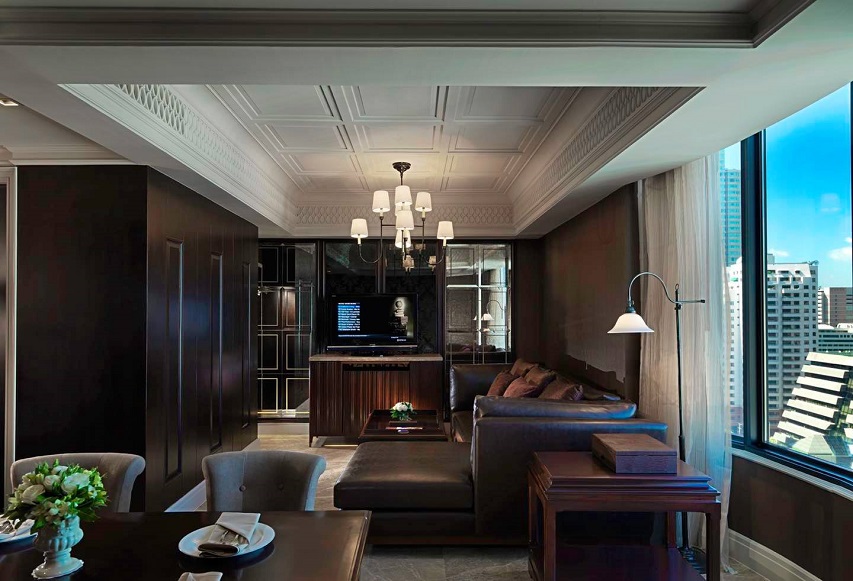 Hotel Muse Bangkok Langsuan
This long-standing and very chic boutique hotel harks back to the golden era of 1920s travel. Here, you can enjoy a staycation package for B3,000/night, which includes daily breakfast for two, as well as B1,000 dining credits at Medici or The Speakeasy rooftop bar. Bonus: late check-out until 6pm and complimentary room upgrade.
Hotel Muse Bangkok Langsuan, 55/555 Langsuan Rd., 02-630-4000, hotelmusebangkok.com/offers/staycation-package

Kanvela House
Occupying an 80-year-old building that took over two years to renovate, Kanvela House offers a boutique stay that effortlessly executes its "time-lapse" theme. Rustic elements like scratched brick archways, old naked cement walls, heavy dark-wood accents, and antiques are countered by elegant glowing chandeliers, lush potted plants, and an abundance of flower bouquets. There's a total of 11 rooms on the second floor, including private rooms (B1,500/night) and mixed or ladies-only dorm rooms (B550/night). Stationed at the ground floor is Buddha and Pals, a hip cafe serving hot dishes and baked goods created by chef Stefano Merlo from Sensi and drinks by baristas from popular cafes like D'ark and Air Space. If you're a jazz aficionado looking for new pastures, Buddha and Pals offers live jazz music with Bangkok-
themed cocktails every Friday to Sunday.
Kanvela House, 716 Krungkasem Rd., 061-585-9283, fb.com/kanvelahouse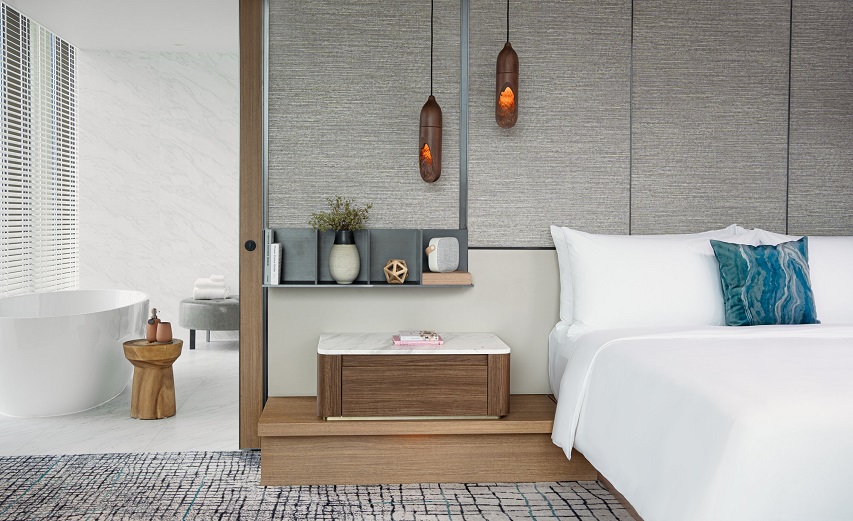 Kimpton Maa-Lai
Kimpton Maa-Lai made its debut in Bangkok this year, Langsuan's latest addition to its list of swanky hotels. Offering 362 rooms that ooze class, the hotel beckons with stylish decor and a hi-so-baiting tropical rooftop bar in Bar Yard. If you're feeling fancy, head to Ms. Jigger for Italian bites and narrative-driven cocktails. In the morning, get your specialty fix at Craft. Best of all, Kimpton Maa-Lai is pet friendly, so you don't have to leave your furry pals behind. Their pet staycation package starts at B4,238/night.
Kimpton Maa-Lai, 78 Soi Tonson, Lang Suan Rd., 02-056-9999, kimptonmaalaibangkok.com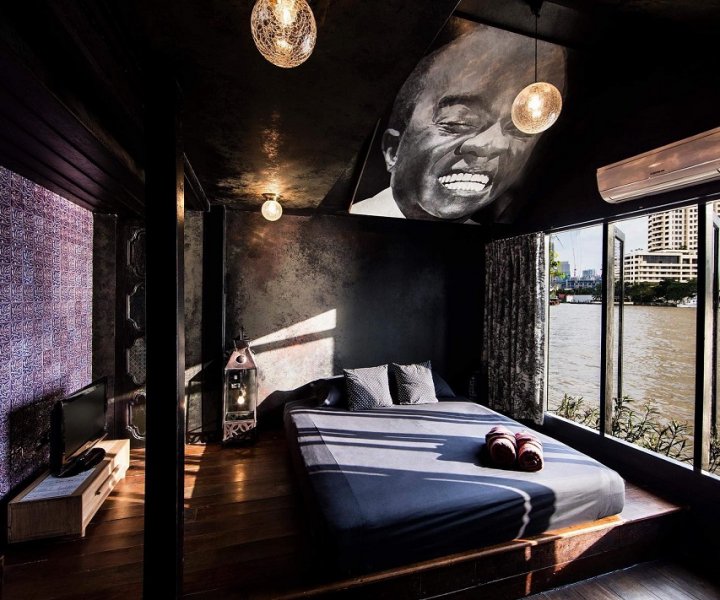 Loy La Long
The hidden Loy La Long is a real treasure, sitting above the river, overlooking clumps of water hyacinth and glimmering temples. Tucked inside Wat Pathum Khongkha, the retro-style riverside hotel offers six distinctly decorated rooms in the two-story, 30-year-old teak house that's close enough to the water for you to dip your feet in (but seriously, don't do that). The hotel can also hook you up with rental bikes as well as boat tours if you're looking for things to do during your stay. Rates start from B3,900/night.
Loy La Long Hotel, 1620/2 Songwat Rd., 02-639-1390, loylalong.com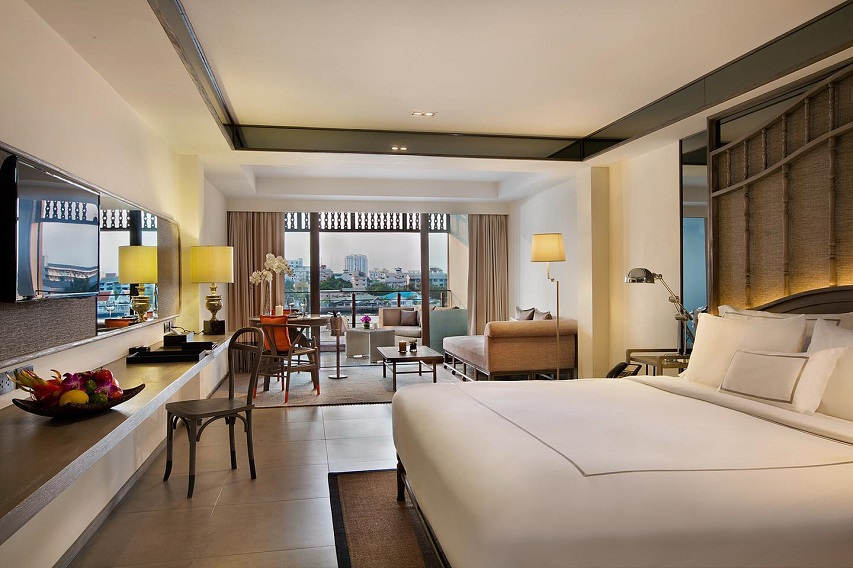 Riva Surya
This 68-room boutique hotel sits on Phra Athit Road, right around the corner from Khao San and on the edge of the old town's action. Suffice to say, you'll have plenty of options for places to hang out and things to do. While you're there, snag a Premium Riva room to get amazing views of the Chao Phraya from your private balcony—though truth be told it looks even better over a beer by the pool. Opt for the "Riva Staycation" package for B3,163, which includes breakfast and a three-course set dinner at their on-site restaurant, Babble and Rum, which serves up a mix of Mediterranean and Thai food.
Riva Surya Bangkok, 23 Phra Arthit Rd., 02-633-5000 rivasuryabangkok.com/en/offers
---
5 awesome Airbnbs to rent with friends and family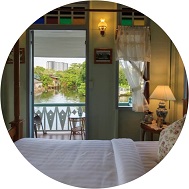 What: Entire home featuring four bedrooms, five beds, four baths for 10 guests
Neighborhood: Talad Phlu
Price: B3,500/night
Thoet Thai Soi 6. Near BTS Wongwian Yai and BTS Wutthakat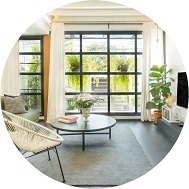 What: Entire home featuring two bedrooms, two beds, two baths for four guests
Neighborhood: Chatuchak
Price: B4,000/night
Vibhavadi Rangsit Soi 5 Yaek 8. Near BTS Mo Chit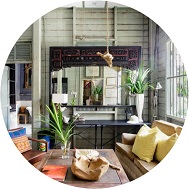 What: Entire home featuring three bedrooms, four beds, three baths for eight guests
Neighborhood: Silom
Price: B6,917/night
Silom Soi 30. Near BTS Surasak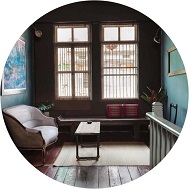 What: Entire home featuring two bedrooms, three beds, and one bath for four guests
Neighborhood: Yaowarat (Chinatown)
Price: B1,840/night
Soi Nana, Maitri Chit Rd. Near MRT Wat Mangkon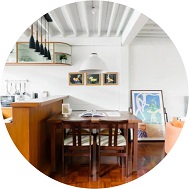 What: Entire home featuring two bedrooms, two beds, two baths for six guests
Neighborhood: Din Daeng
Price: B3,500/night
Pracha Songkhro Soi 33. Near MRT Huai Khwang